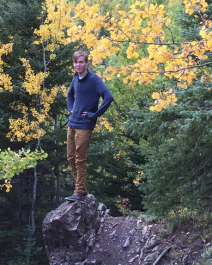 "Life begins at the end of your comfort zone." Neale Donald Walsch, courtesy Catherine, Youth Exchange Student, Brazil
We don't blame you. Keep watching this site. Every fall Rotary volunteers attend school open houses and host information sessions for students. Watch for posters, in the school newsletter or ask you counselor. See Important dates or ask using Contacts!
So you want to be a Rotary Exchange Student!
Just – DO IT! We look for three qualified candidates ready for the opportunity of a life time! Is this you? We hope so!
Rotary Club of Grande Prairie, Rotary Club of Grande Prairie Swan City and Rotary Club of Grande Prairie Sunrise look forward to meeting you!
This fall we are recruiting for departure Fall 2024
Note: If you are NOT from the Grande Prairie, Alberta area, chances are a Rotary Club near you is doing the exact same thing – contact them! Google your town/city name and "Rotary Club".
Our district is exchanging with these countries (subject to change):
Austria
Belgium
Denmark
Finland
France
Japan
Netherlands,
Norway
Sweden
Switzerland
Other areas in Europe

Rotary Youth Exchange Information nights on
October 3th, 2023 at 7 pm – 10101 100 ave
and
October 11th , 2023 at 7 pm – 10101 100 ave
If you have any questions feel free to ask Rachel White at [email protected] or 780-296-2882.