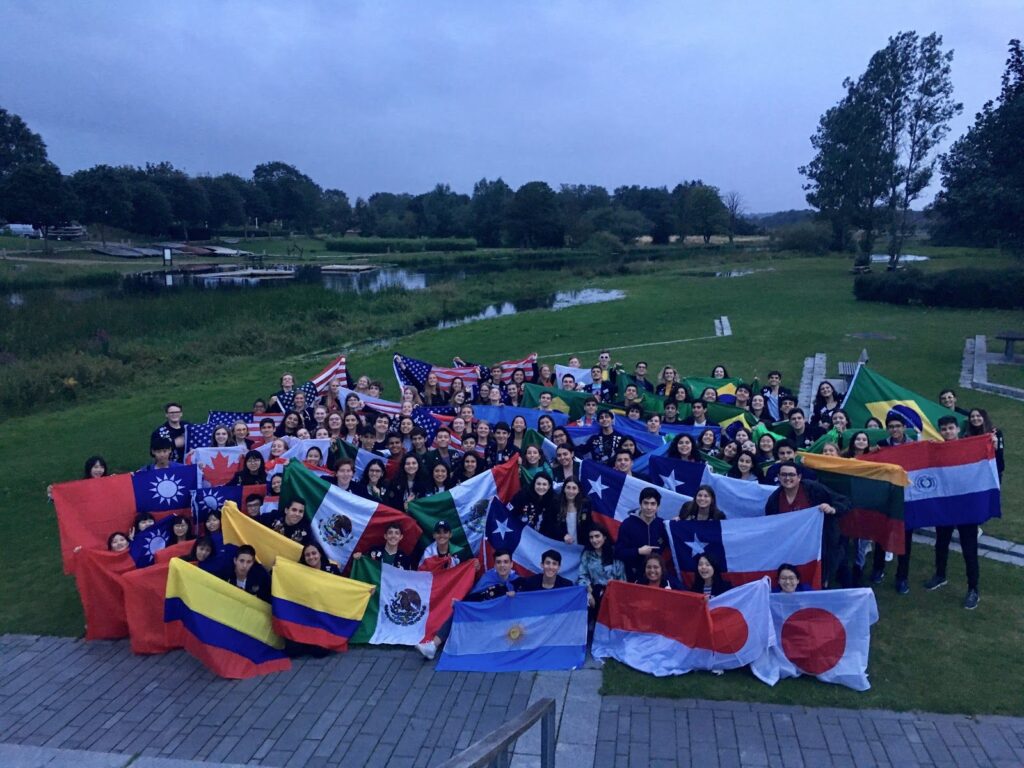 I originally applied after a friend told me that I might enjoy a student exchange. As I learned more, I realized just how much of a great opportunity it would be. I applied during the beginning of my grade eleven year, and was accepted to travel to Denmark during my grade twelve year.
I arrived in Denmark on August 4th, 2019. I was met at the airport by my host counsellors, host families, and some members of the small Nørre Snede Rotary Club. Although I had learned some Danish vocabulary before arriving, the dialect and accent of the area I was living in was so different from any online courses. I immediately experienced a central part of Danish culture: coffee, tea, and cake withfriends and family. All of my host families spoke basic English, so I was able to get to know them a bit right away.
All the students coming to Denmark attended Intro-Camp, where we learned some basic Danish phrases and major cultural differences. During this camp, I met the other Canadian students, all from the big Rotary Districts in Ontario or British Columbia. I also met students from Mexico, Brazil, Japan, Columbia, and so many other countries. Danish teachers helped us with basic phrases, and Rotary members explained the rules and expectations for school, family, and friends in Denmark. It certainly helped me learn the sounds of the Danish language early on.
I had three host families, but I stayed with my host counsellor for a few weeks at the beginning, so it felt like I had four. The first and third families lived on a farm, and the second family lived in the small town of Ejstrupholm. With my first host family, I had two host sisters, Louise and Emma, while I had no host siblings in the second or third household.
While in Denmark, I attended Ikast-Brande Gymnasium, the equivalent of a Canadian high
school. I enrolled in the Music and Language stream and met tons of people just as interested in music as me. I was able to take part in the annual school musical, even though I had very little singing experience. This helped me meet even more people from different grades than me.
I experienced a ton of Danish culture related to Christmas, New Years, school, family, and so many other things. Even though I had to come home early due to COVID-19, I experienced so much and met so many new people, which I'm incredibly thankful for. Rotary clubs and districts in every country really care about exchange students and their wellbeing, so exchanges are always great experiences.