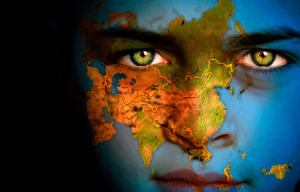 As a Rotary Youth Exchange student, you'll spend up to a year living with a few host families and attending school in a different country.
Where ever you reside, you'll learn a new way of living, a great deal about yourself, a new language. You'll also be an ambassador, teaching people you meet about your country, culture, and ideas. You can help bring the world closer – and make some good friends in the process.
More than 8,000 young people each year have experiences like these through Rotary Youth Exchange. It's the opportunity of a lifetime. Are you ready for it?
Three Grande Prairie Rotary Clubs work together to find three outbound exchange students in fall, 2023. These "outbounds" (as we like to call them!) will depart in the summer of 2024 and return summer 2025. (Typically the school year)
In November 2023 we again will choose outstanding individuals that have what it takes to be a Rotary Youth Exchange Student. Is that you?
Want to learn more come to an information session in Grande Prairie on October 3, 2023 or October 11, 2023
at 7 PM at
10101 100 Ave